Next Events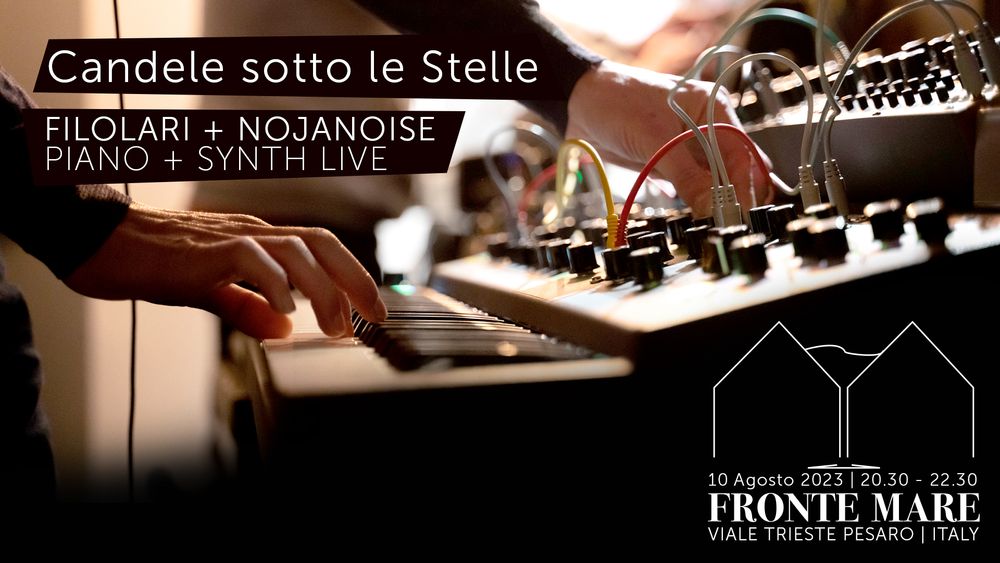 Concert for Piano and Synthesizer
10th August 2023 | Fronte Mare, Pesaro (Italy)
A concert for piano and synth in the magical night of the falling stars.
Past Events
Piano Day with Filolari 
Elixir of Sin, Pesaro (Italy)
Wed, Mar 29 @ 8:00PM — 10:00PM (CEST, UTC+02)
On the international Piano Day 2023, celebrated every year on the 88th day, Filolari, Pianist and Composer perform in a solo piano concert with emotional original neo classical music.
At the end of the performance a special featuring with the synthologist Nojanoise in a futurist duo Piano and Sythesizers.
Free Entry.